Casino Bohemia (Foundation)
Plot
Fixed
Cost
300,000 
5 
15 
11 
Provides
150 
Population limit:

10,000 

No periodic benefit
Construction
Instant

The Casino Bohemia is a production structure located on the east of Las Megas. It was originally introduced on November 14, 2014 as part of the timed quest called Magnificent Las Megas.[1]
A total of 320 assets are needed to complete construction of the Casino Bohemia. This is equivalent to 330 

if one were to buy every asset instead of waiting to receive them from neighbors.
Quests and Achievements
Quests
Requirements
Contracts
Casino Bohemia: Contracts
Name
Cost
Duration
Reward
XP
Coins/Minute
XP/Minute
Requirements

Bingo Lottery
10,700 
5 hours
46,500 
169 
119.33 
0.56 
Casino Bohemia (Level 2)

Sports Car Exhibition
13,100 
9 hours
56,600 
296 
80.56 
0.55 
Casino Bohemia (Level 2)

Caribbean Poker Tournament Stream
16,440 
13 hours
71,000 
528 
69.95 
0.68 
Casino Bohemia: Extra Casino Rooms (Level 3)

Title Boxing Match
20,800 
15 hours
89,800 
691 
76.67 
0.77 
Casino Bohemia: Casino Upper Levels (Level 4)

International Poker Tournament
27,450 
19 hours
118,800 
956 
80.13 
0.84 
Casino Bohemia: Outdoor Improvements (Level 5)
Casino Bohemia Frame (Level 1)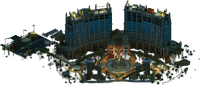 Casino Bohemia (Level 2)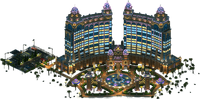 Casino Bohemia: Extra Casino Rooms (Level 3)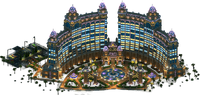 Casino Bohemia: Casino Upper Levels (Level 4)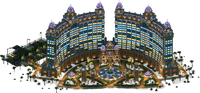 Casino Bohemia: Outdoor Improvements (Level 5)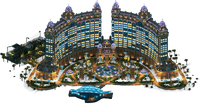 References