Doge's Palace (Foundation)
Plot
Fixed
Cost
35,000 
2 
7 
5 
Provides
150 
Population limit:

3,500 

No periodic benefit
Construction
Instant

The Doge's Palace is a production building located south east of the Dinopolis island in the north east corner or the mini Venice section. It was added during an update on 02.28.2014 as part of the timed quest called Venetian Carnival.[1]
A total of
90 assets
are needed to complete construction of the
Doge's Palace
. This is equivalent to
90

if one were to buy every asset instead of waiting to receive them from
neighbors
.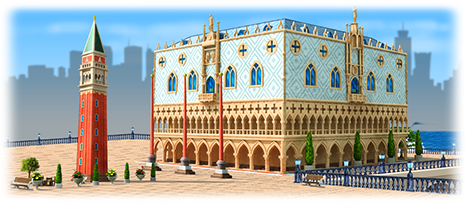 Quests and Achievements
Quests
Requirements
Contracts
Doge's Palace: Contracts
Name
Cost
Duration
Reward
XP
Coins/Minute
XP/Minute
Requirements

Preparations for the Carnival
2,300 
15 minutes
4,050 
10 
116.67 
0.67 
Doge's Palace (Level 1)

Carnival Costume Shipment
3,100 
30 minutes
6,350 
20 
108.33 
0.67 
Carnival Costume Store

Venetian Cruise[c 1]
3,300 
10 hours
41,300 
800 
63.33 
1.33 
Hotel Cipriani (Quest Reward)

Costumed Gondola Trip[c 2]
4,200 
8 hours
33,800 
560 
61.67 
1.17 
Lion of St. Mark (Quest Reward)

Best Carnival Costume Contest
4,800 
45 minutes
8,175 
30 
75.00 
0.67 
St. Mark Hotel

Holding Carnival Night[c 3]
5,000 
6 hours
26,600 
390 
60.00 
1.08 
Western Wing (Level 2)

Angel's Flight on the Piazza San Marco
5,200 
1 hour
8,300 
45 
51.67 
0.75 
Piazza San Marco (Level 2)

Carnival Float Parade
6,100 
2 hours
12,500 
100 
53.33 
0.83 
Doge's Palace (Level 1)

Cotillion Dance Class
6,400 
4 hours
20,400 
240 
58.33 
1.00 
St. Mark Garden

Musical Show[c 4]
6,600 
3 hours
16,500 
165 
55.00 
0.92 
Museo Correr (Level 2)
Contract Notes:
Doge's Palace (Level 1)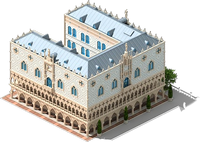 | Requires | Rewards |
| --- | --- |
| | Access to Preparations for the Carnival and Carnival Float Parade Contracts above. |
Doge's Palace - Piazza San Marco (Level 2)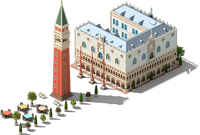 | Requires | Rewards |
| --- | --- |
| | Access to Angel's Flight on the Piazza San Marco Contract above. |
References