Heliport (Foundation)
Plot
Fixed
Cost
15 
10 
Provides
650 
Population limit:

12,000 

No periodic benefit
Construction
Instant
The Heliport is production building located to the southeast of the starting game zone and just to the southwest of the Heliport Expansion Zone in the middle of the desert. It was added during an update on 10.11.2013.[1] Completion of the Heliport' (Level 2) provides access to the Heliport Expansion Zone.

A total of 170 assets are needed to complete construction of the Heliport. This is equivalent to 170  if one were to buy every asset instead of waiting to receive them from neighbors.

Quests and Achievements
Achievements
Requirements
Contracts
Heliport: Contracts
Name
Cost
Time
Reward
XP
Coins /Minute
XP /Minute
Requirements

Passenger Flights
5,000 
2 hours
7,500 
25 
20.80 
0.20 
Heliport (Level 2)

Transporting Small Loads
8,000 
8 hours
17,000 
90 
18.80 
0.20 
Heliport Control Tower (Level 3)

Transporting Oversized Loads
18,000 
16 hours
30,000 
170 
12.50 
0.20 
Heliport Hangar (Level 4)
Heliport Frame (Level 1)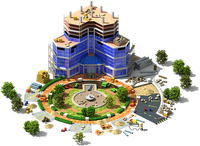 Heliport (Level 2)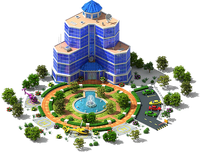 Heliport Control Tower (Level 3)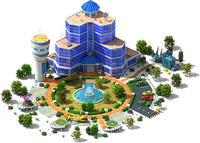 Heliport Hangar (Level 4)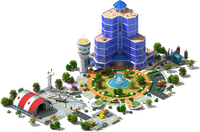 References
Ad blocker interference detected!
Wikia is a free-to-use site that makes money from advertising. We have a modified experience for viewers using ad blockers

Wikia is not accessible if you've made further modifications. Remove the custom ad blocker rule(s) and the page will load as expected.