Lawn Tennis Association (Foundation)
Plot
3x3 short
Cost
45,000 
1 
8 
6 
Provides
150 
Population limit:

3,900 

No periodic benefit
Construction
Instant

The Lawn Tennis Association is a production building that can be placed by the user anywhere in the Megapolis game zone. It was added during an update on 07.15.2014 as part of the timed quest called Tennis Tournament.[1]
A total of 10 assets are needed to complete construction of the Lawn Tennis Association. This is equivalent to 10 

if one were to buy every asset instead of waiting to receive them from neighbors.
Quests and Achievements
Quests
Requirements
Contracts
Lawn Tennis Association: Contracts
Name
Cost
Duration
Reward
XP
Coins/Minute
XP/Minute
Requirements

Creating a Professional Tennis League
1,200 
15 minutes
1,800 
20 
40.00 
1.33 
Lawn Tennis Association

Order for Special Tennis Court Surfacing
1,400 
30 minutes
2,650 
40 
41.67 
1.33 
Lawn Tennis School

Creating Player Rankings
6,700 
2 hours
12,400 
170 
47.50 
1.42 
Tennis Center (Level 2)

Reception for Tournament Competitors
5,400 
4 hours
23,400 
340 
75.00 
1.42 
Tennis Country Club (Level 2)

Tennis History Exhibition
4,600 
3 hours
20,000 
260 
85.56 
1.44 
Lawn Tennis Museum

Tournament Opening Day Ceremony
1,800 
1 hour
7,700 
90 
98.33 
1.50 
Tennis Country Club Expansion (Level 3)

Holding an Exhibition Tournament
11,200 
6 hours
48,600 
570 
103.89 
1.58 
Tennis Flowerbed

Tennis Players' Charity Event
10,000 
8 hours
60,000 
800 
104.17 
1.67 
Youth Lawn Tennis School
Lawn Tennis Association (Level 1)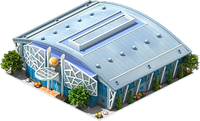 References