Shopping Mall (Building) (Construction)
Plot
2x3
Cost
250,000 
2 
10 
10 
Provides
500 
Population limit:

10,000 

No periodic benefit
Construction
Instant
The Shopping Mall is an infrastructure building that was released as part of the update on 03.26.2013 and can be upgraded two levels, all granting a higher increase to the Population Cap.
As with all construction projects, there is a choice between waiting, and receiving gifts via neighbors, or buying any/all required assets with megabucks

. A total of 45 assets are needed to complete construction of the Shopping Mall to level two; this equates to 45 

if you were to buy every asset.
Quests
Shopping Mall Frame (Level 1)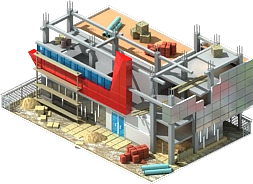 Shopping Mall (Level 2)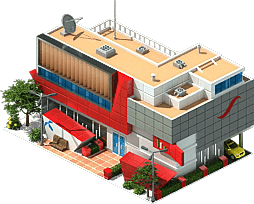 Trivia
The graphic for the Shopping Mall spells 'Shoping' with only one 'p'.