The Technical University is an infrastructure structure that can be placed anywhere in Megapolis Mainland. It was originally introduced on February 21, 2014 as part of the timed quest called Bus Service.[1]
Originally, this building was used to train Engineers 

Engineers 
for bus designings and constructions. On late 2014, the 2-step construction was changed to 1-step construction with lower amount of assets. On August 25, 2015, the building was converted into a sole infrastructure building, removing the ability to train

.
A total of 10 assets are needed to complete construction of the Technical University. This is equivalent to 10 

if one were to buy every asset instead of waiting to receive them from neighbors. (130 assets or 130 

for old version)
Related Buildings
Events and Achievements
Requirements
Contracts (Abandoned)
The Technical University used to allow you to train new

s up to the limit for use to help speed up transportation tasks, such as those included in the Bus Service quest.
Technical University: Contracts
Name
Image
Cost
Time
Reward
XP
Coins/Minute
Engineer Training
50,000
24 hours
1 
100 
—
Engineering Graphics Crash Course
1,000,000
1 minute
1 
2 
—
TIP
The resulting was the same for both contracts, allowing you to choose speed (by paying the additional ) or (by waiting the additional time)
Technical University (Level 1)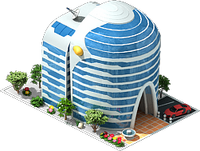 Technical University Frame (Level 1) (Deprecated)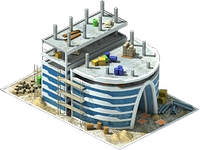 Technical University (Level 2) (Deprecated)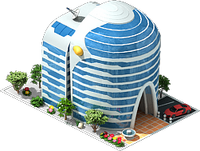 Trivia
SQ Internal Info:

Name: Технический университет (translates to Technical University)
ID: 26226 (technical_university_buildsite)
References