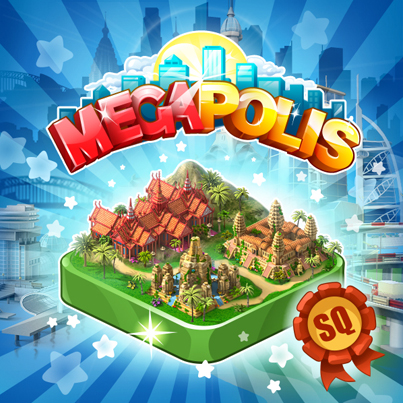 Make a smart purchase and receive an exotic building as a gift! Purchase Megabucks and receive up to 450 Megabucks and one of the buildings from Cambodia as a gift. You can pick between Angkor Wat, the National Museum of Cambodia and the Bayon. Play Megapolis and build the best city on the planet!
NEW PACK ITEMS:
Los Angeles Technical Library (3 or 1 460 000 )
Sihanoukville Villa (3 or 1 050 000 )
Spiral Watchtower (2 or 195 000 )

Please vote, we need your opinion on the new terrific update, wonderful quests and brilliant objects added!
Play Megapolis to find all new features in the game!
Find us on Twitter