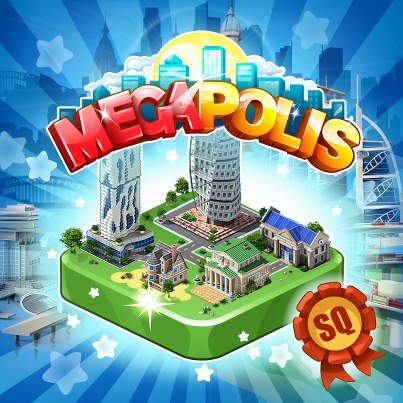 Law, Order and Art! Megapolis offers you an update to the city infrastructure upgrade! Build an involute skyscraper, a theater, a law office, and an "Oak" cottage! Buy Megabucks and get free gifts: Dubai Towers, Mexico Tower and Aqua-building!
NEW ITEMS:
NEW QUESTS:
NEW PACK ITEMS:
Aqua-building (Pack 1)
Mexico Tower (Pack 2)
Dubai Towers (Pack 3)

Please vote, we need your opinion on the new terrific update, wonderful quests and brilliant objects added!
Play Megapolis to find all new features in the game!
Find us on Twitter