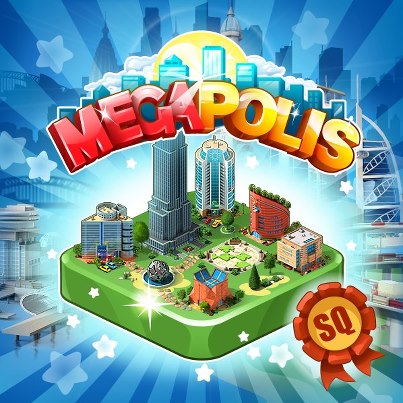 Build an underwater tunnel connecting Megapolis to an island that will house a new city business center. Perform new contracts and get the Tycoon title. None of these are very difficult to build, but just think of the effect they will produce! Keep up the good work – play the Wheel of Fortune and win the Botta's architectural heritage buildings! Earn the "Botta's Successor" title!
NEW ITEMS:
Underwater Tunnel (3  or )
Empire State Building (6  or )
Riviera Compound (5  or )
Park with a Metal Sphere (5  or )
Puzzle Park (3  or )
Idaho Business Center (3  or )
Vancouver Office Center (3  or )
Prime Finance Center (3  or )
Montreal Business Center (3  or )
Iowa Business Center (3  or )
Music School (2  or )
Eureka Tower (5  or )
NEW QUESTS:

Please vote, we need your opinion on the new fascinating update, wonderful quests and beautiful objects added!
Play Megapolis to find all new features in the game!
Find us on Twitter