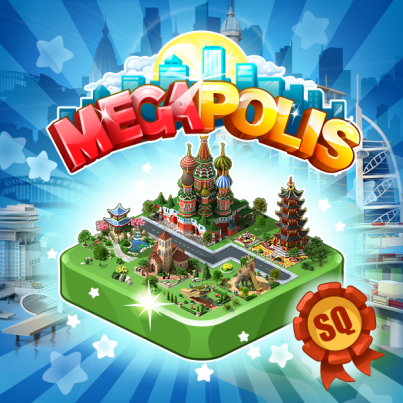 New Wheel of Fortune! Win exotic Chinese structures and earn a new title: One with the Tao.
Then construct buildings and decorations from the latest update: a park, an Aircraft Stella, St. Basil's Cathedral, and the Church of Saint Pierre de Montmartre!
NEW ITEMS:
St. Basil's Cathedral (5  or 1 )
Aircraft Monument (4  or )
Elephant Park (3  or )
NEW QUESTS:
Available at level 32
Stages:
Available at level 37
Stages:
Available at level 42, after the quest A Magnificent Cathedral is finished
Stages:
Please, vote, we need your opinion on the new great update, thrilling quests and beautiful objects added!
Play Megapolis to find all new features in the game!
Find us on Twitter: http://bit.ly/RGBFyd
Ad blocker interference detected!
Wikia is a free-to-use site that makes money from advertising. We have a modified experience for viewers using ad blockers

Wikia is not accessible if you've made further modifications. Remove the custom ad blocker rule(s) and the page will load as expected.