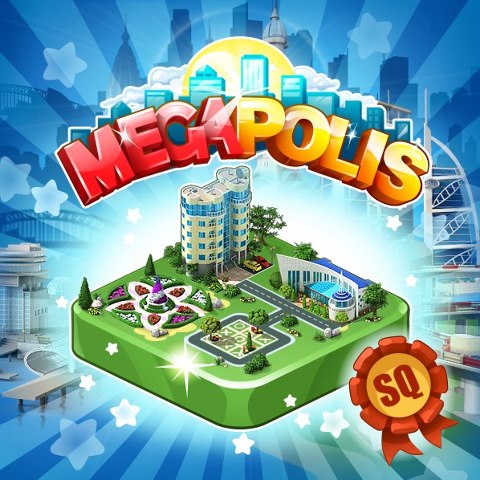 Make another Megabucks purchase and get gifts — more Megabucks, Skyscrapers, and towers. Construct new buildings and grow your Megapolis!
NEW ITEMS:
NEW QUESTS:
Available at level 34
Stages:

Build an Orchestra Hall
Visit five friends
Available at level 40
Stages:

Lay out a Flower Park
Collect 100 in taxes
Available at level 40
Stages:

Build the Empire Residential Complex
House 200 residents
Available at level 41
Stages:

Lay out Tic-Tac-Toe Park
Complete any five contracts
Save up 700,000 coins
Please, vote, we need your opinion on the new great update, wonderful quests and neat objects added!
Play Megapolis to find all new features in the game!
Find us on Twitter: http://bit.ly/RGBFyd