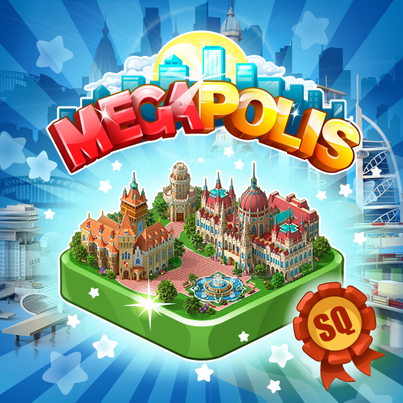 Spin the Wheel of Fortune and let lady luck smile on you! You can win Erzsebet Tower, Vajdahunyad Castle, Great Market Hall in Budapest, the Geological Museum of Budapest and other beautiful buildings of Hungary. Play now!
NEW ITEMS:
Palace of Stupinigi (14 or 8 200 000 )
Buckingham Fountain (5 or 170 000 )

Please vote, we need your opinion on the new terrific update, wonderful quests and brilliant objects added!
Play Megapolis to find all new features in the game!
Find us on Twitter