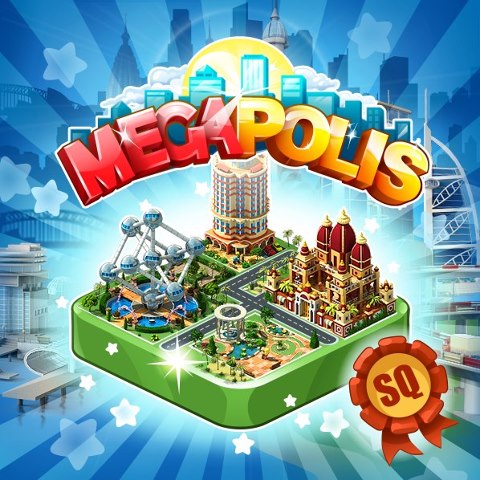 Spin the Wheel of Fortune, win magnificent temples, and get a new title: Great Raja!
Construct new buildings in your Megapolis: the Atomium, Spring Square, and the Kaleidoscope Hotel!

NEW ITEMS:
NEW QUESTS:
Available at level 30
Stages:

Build the Amrita Residential Complex
Save up 700,000 coins
Available at level 34
Stages:

Build the Atomium
Collect 100 in taxes
Available at level 40
Stages:

Build Spring Square
Complete any five contracts
Available at level 55
Stages:

Build the Kaleidoscope Hotel
House 500 residents
Please, vote, we need your opinion on the new beautiful update, thrilling quests and amazing objects added!
Play Megapolis to find all new features in the game!
Find us on Twitter: http://bit.ly/RGBFyd