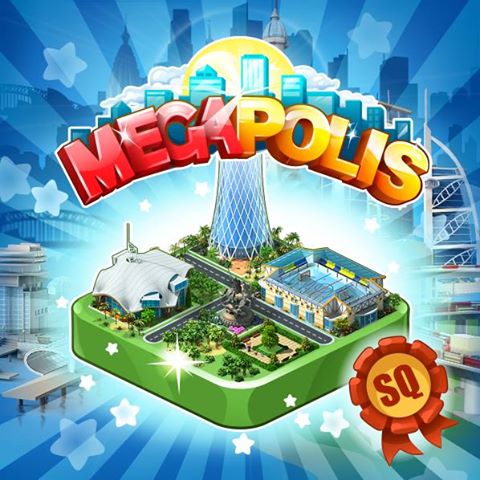 Buy more Megabucks for the same price and get valuable gifts: unique palaces and cathedrals!
Develop your Megapolis! New in the latest update: a residential complex, an ice arena, and more!
NEW ITEMS:
NEW QUESTS:
Available at level 19
Stages:

Buy the Saint George Monument
Lay out Sunny park
House 150 residents
Available at level 31
Stages:

Buy a foundation for the Ice Arena
Build a frame for the Ice Arena
Complete a sports equipment contract
Available after the quest Ice Arena is finished
Stages:

Complete construction on the Ice Arena
Visit eight neighbors
Available at level 37
Stages:

Build the Warsaw Business Center
Collect $200 in taxes
Available at level 25
Stages:

Build the Wave Residential Complex
Complete ten drapery contracts
Please, vote, we need your opinion on the new fascinating update, thrilling quests and fabulous objects added!
Play Megapolis to find all new features in the game!
Find us on Twitter: http://bit.ly/RGBFyd