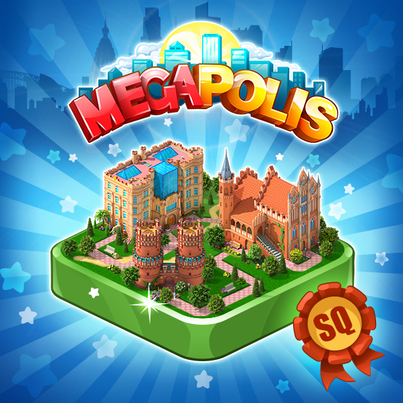 Build the medieval towers and romantic buildings of the town of Tangermunde. Spin the Wheel of Fortune for a chance to win: the Burgtor, the Owl Tower, the Schlossturm, the New City Gates, the Ringhotel Schloss and the St. Stephen's Church. Win them all and you'll get the Tangermunde Town Hall and the title of Saxon Architect!
NEW ITEMS:
University of Winnipeg (7 or 2 885 000 )
Canadian Museum of Nature (9 or 7 120 000 )
NEW PACK ITEMS:
Bow Tower (Pack 1)
Vivaldi Tower (Pack 2)
Hearst Tower (Pack 3)

Please vote, we need your opinion on the new terrific update, wonderful quests and brilliant objects added!
Play Megapolis to find all new features in the game!
Find us on Twitter