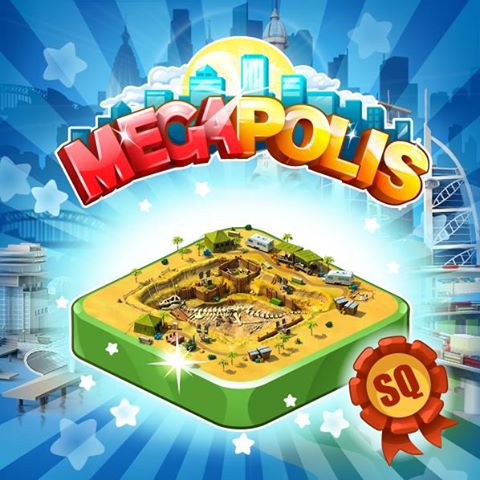 Dinosaur fossils have been discovered! Undertake an excavation and research project, and you'll get gifts and new buildings! NEW ITEMS:
Paleontological Excavation Survey (3 or 100 000 )
Paleontological Center Foundation (3 or 150 000 )
NEW QUESTS:
Stages:

Buy a foundation for the Paleontological Center
Collect 1,500 coins in taxes
Stages:

Build a Paleontological Center
Complete two Amber Fossil Research contracts
Stages:

Build the Institute of Epigenetics
Complete a Radio-Isotope Scan of Skeleton contract
Conduct Paleontological Excavations
The Appearance of the Dinosaurs
Stages:

Build an Embryo Storage Facility
Complete an RNA Interference Research contract
Stages:

Preserve the excavations
House 200 residents
Stages:

Build an Incubator
Begin fulfilling an Ectogenesis of Ancient Vertebrates contract
Please, vote, we need your opinion on the new fascinating event update, terrific quests and tempting objects added!
Play Megapolis to find all new features in the game!
Find us on Twitter: http://bit.ly/RGBFyd
Ad blocker interference detected!
Wikia is a free-to-use site that makes money from advertising. We have a modified experience for viewers using ad blockers

Wikia is not accessible if you've made further modifications. Remove the custom ad blocker rule(s) and the page will load as expected.