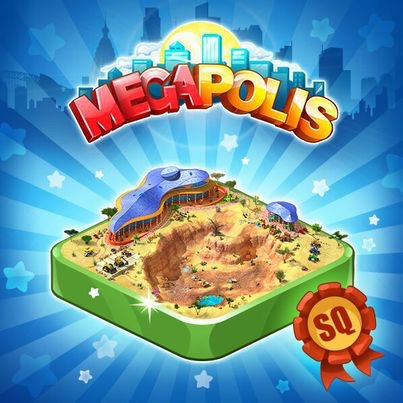 Breaking news in Megapolis! Scientists have discovered a powerful magnetic anomaly in the desert. The townspeople are worried – this phenomenon could be dangerous! Hurry and start studying it – build the Geodesic Company, the Mineralogy Institute and the Magnetic Anomaly Academy. Excavate the Grand Canyon, find the reason for the magnetic anomaly and get a new title and gifts!
NEW ITEMS:
NEW QUESTS:
Please vote, we need your opinion on the new terrific update, wonderful quests and brilliant objects added!
Play Megapolis to find all new features in the game!
Find us on Twitter
Ad blocker interference detected!
Wikia is a free-to-use site that makes money from advertising. We have a modified experience for viewers using ad blockers

Wikia is not accessible if you've made further modifications. Remove the custom ad blocker rule(s) and the page will load as expected.