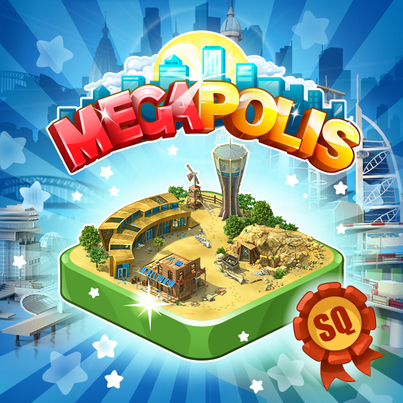 An abandoned town has been found not far from Megapolis. There are rumors that gold of exceptional purity was once mined there. Use the most modern technology! Restore the ghost town and get a new source of income! Create a Gold Mining Company, restore the mine and plant, and provide the city with power and water. Become a Gold Tycoon!
NEW ITEMS:
NEW QUESTS:
Special Event: Ghost Town


Please vote, we need your opinion on the new fascinating update, tricky quests and gorgeous objects added!
Play Megapolis to find all new features in the game!
Find us on Twitter
Ad blocker interference detected!
Wikia is a free-to-use site that makes money from advertising. We have a modified experience for viewers using ad blockers

Wikia is not accessible if you've made further modifications. Remove the custom ad blocker rule(s) and the page will load as expected.