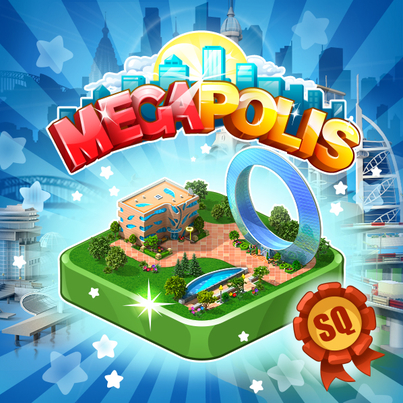 Extraordinary people live and work in Megapolis, and they surely bring up just as extraordinary children. Build exceptional schools for them! You can get these schools as a gift when you buy Megabucks. And another little surprise – you can get 450 additional Megabucks at the same time! Tell your friends and participate yourself in this extraordinary promotion!
NEW ITEMS:
Theater Alley (1 or 31,050 )
Villa Saitan (6 or 1,180,000 )
Ring of Life (7 or 6,640,000 )


Please vote, we need your opinion on the new terrific update, wonderful quests and brilliant objects added!
Play Megapolis to find all new features in the game!
Find us on Twitter: http://bit.ly/RGBFyd