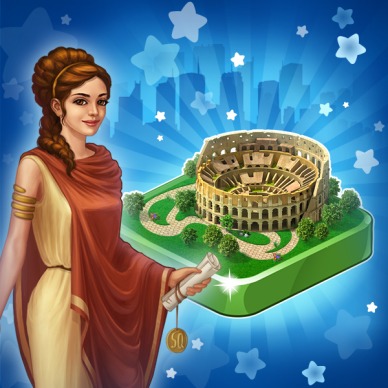 Take part in the World Capitals: Rome contest. Earn contest points and win prizes: coins, building materials, Megabucks and unique Roman buildings. You receive points for constructing Roman buildings, buying Megabucks, collecting taxes from Roman buildings, completing contracts and much more. Start simple! Build the Clermont Manor. Get the Fountain of the Naiads and 30 contest points as a reward!
A modern city is a city of cars. Megapolis couldn't exist without this form of transport. It's time to give cars a little attention! Build an Expocenter - it'll be a great place to hold the Megapolis Automotive Show. Build a Driving School, an Auto Studio, an Auto Repair Shop and an Autocafe. Hold an Autoshow and an Autoexpo! Get the incredible Speed sculpture and the awesome Automobile Museum as a reward.

NEW ITEMS:

NEW QUESTS:
Special Event: Megapolis Auto Show

Please vote and vote, we need your opinion on the new terrific update, wonderful quests and brilliant objects added!
Play Megapolis to find all new features in the game!
Find us on Twitter