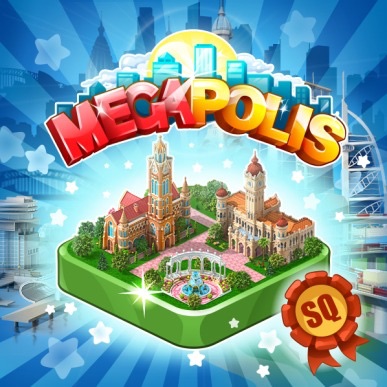 Dear players! Develop your Megapolis and make it look even better! Purchase Megabucks over the next few days and you'll get up to half of the amount you buy for free, along with one of these architectural masterpieces: The Sultan Abdul Samad Building The Rajabai Clock Tower The Old City Hall in Toronto Hurry! This offer is available for a limited time only.
NEW ITEMS:
Fountain of Melodies (2 or 151 000 )
Spanish Mills (3 or 158 000 )
Villa El Cano (5 or 1 293 000 )

Please vote, we need your opinion on the new terrific update, wonderful quests and brilliant objects added!
Megapolis to find all new features in the game!
Find us on Twitter: http://bit.ly/RGBFyd