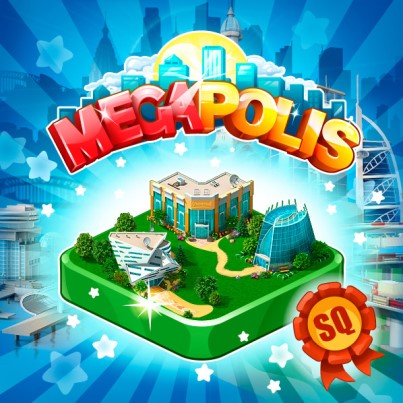 Take advantage of this special offer and get amazing Brazilian theaters and at least 100 Megabucks for free! November 8-12 only. After that, create attractions for the Coastal Hotel's guided tours. Build and develop your Megapolis!
NEW ITEMS:
Emerald Shopping Center (1  or 180,000 )
Cathedral of Christ the Light (3  or 290,000 )
Center of Modern Art (3  or 270,000 )
References
Ad blocker interference detected!
Wikia is a free-to-use site that makes money from advertising. We have a modified experience for viewers using ad blockers

Wikia is not accessible if you've made further modifications. Remove the custom ad blocker rule(s) and the page will load as expected.